Good Evening
Hope this fines 2013 treating you good. I do believe that we are going to survive the flu bug. It was rough week, but we are all on the mend.
I have been busy making some Valentine crafts and think they turned out so cute. I have listed on my side bar to you left some cute Valentine hearts. Each one have a different saying and also I have listed a valentine doll and 5 Mini Raggedy Annies on ebay.
I hope to get more done in the next few days and will be posting when I do.
My daughter has come christmas spending money so mom(me) is so happy to take her shopping this weekend. I mean who doesn't love a good reason to do shopping,lol.
I hope everyone has a great weekend and a safe one.
Link to Ebay Auction
http://www.ebay.com/sch/thesimplyprimshoppe/m.html?item=190779293158&rt=nc&_trksid=p2047675.l2562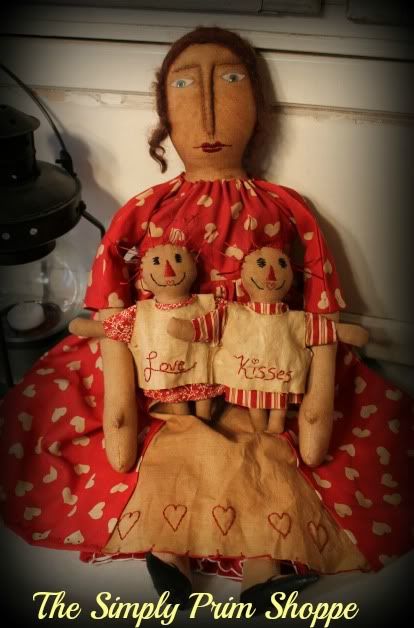 God Bless
The Fullers